All roads led to Andheri Sports Complex on February 18. It was another charity show for the earthquake relief fund. Only this one had half the industry turning up without a murmur. The other half comprised, among others, Hrithik Roshan, who begged off at the last minute. Reason? Duggu was ill. Well, if he was, he didn't look it the previous day at the Filmfare Awards function. But then, when you are Hrithik Roshan, sab kuch chalta hai.
Other mere mortals like Shah Rukh Khan, Salman Khan, Sanjay Dutt, Sunil Shetty, Raveena Tandon, Aishwarya Rai, Pooja Batra, Sonali Bendre, Jackie Shroff et al turned up at the dot. And, why not? After all veterans like Pahlaj Nihalani and Shatrughan Sinha were at the helm of things.
Shabana Azmi had the audience enraptured with her carefully tutored speech. But trust Amitabh Bachchan to bring the house down the minute he walked on stage. Sunil Shetty grinned, "He's God", even as Sanjay Dutt and Jackie Shroff nodded their heads in unison. Backstage, Sunil, Sunju and Jaggu formed a formidable team. The macho men happily posed for pictures and couldn't stop raving about each other.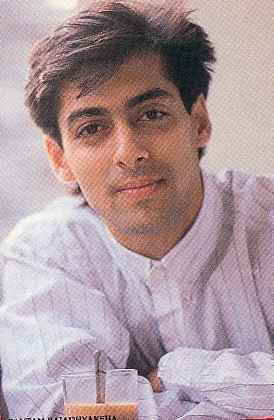 While Salman Khan couldn't stop ranting about, who else but, Aishwarya Rai? Sallu made the cutest sight, roaming around topless as usual, cheering for Ash. The moment Ms Rai started her medley, Salman clapped like a schoolboy. Soon Sallu's entire coterie was whistling away to glory.
Ash was not the only one everybody was cheering for. Backstage, there was another Khan lapping up all the attention. Nope, not Shah Rukh, but Shah junior, Aryan. Who believe it or not, took off his shirt, every time Salman would take off his. Papa Shah Rukh was too funny even as he warned Aryan: "Don't do that or else I'll call Salman to spank you." But, to no avail. True blue entertainer Aryan was at it.
Aryan is more fun than a barrel of monkeys and Shah Rukh put together. A chip off the old block? Obviously.