Salman's Journey Across Movies And More
2003 Sep Celeb Celeb com

By Mallika Siddiqui
Salman Khan is known to be the black sheep of the Bollywood filmdom. His fame is almost always overshadowed by his notoriety. But that does not curb this macho man from being the all time favourite amongst the masses. The actor known for his intense real life love stories has come up with a take notice comeback, Tere Naam. Not so 'unfortunate' a love story for Khan.

Here is a sneak peek at this Bollywood problem kid's journey across movies and more.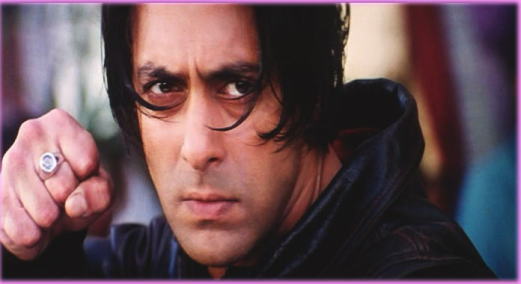 What is it about the script of Tere Naam that appealed to you?
It is the remake of a hugely popular Tamil film, Sethu. It tells the story of a wild college senior who falls in love with a fresher during a ragging session. But, the girl doesn't reciprocate his feelings. So he kidnaps her. But, later on he mellows down and is liked by the girl. Tere Naam tells their story.
You have worn a wig in the film. How much of a say did you have in it?


It was completely my decision. Have you ever seen a hero gone bald or wearing a weird looking wig. I felt it went with the character.



Are you experimenting with the normal Salman image in this film?


There is absolutely no experimentation. Earlier too, in Veergati, I have done a different role.
Though Bhumika Chawla has done South films, she is a rank newcomer when it comes to Hindi films. How was it working with her?
Fantastic! She is a remarkable actress. It hardly matters to me that I am working opposite a newcomer, because earlier too I have worked with newcomers like Naghma (Baaghi) and Chandni (Sanam Bewafa).
Haven't you felt like experimenting with your image?


I am doing the same kind of films because I want people to come to the theatre and enjoy. There is no need to try anything different. Should I do a negative role just to try something different? There was a time when writers used to use their intellect. Now they just watch films and copy. They steal one scene from here and one from there. Whatever best is coming to me, I take up.


Regarding Tere Naam, there's comedy, action and emotion. The last half-an-hour of the film is very sad. Earlier, people used to give their life for the ones they loved. Men and women are not the same anymore. It's next, who, what?
How has been your journey from Maine Pyar Kiya to Tere Naam?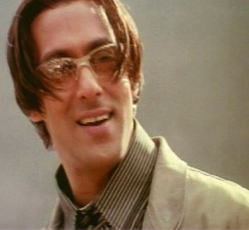 It's the most amazing journey that anybody could ever have. There are ups and downs in everybody's life. I have only seen ups. I am dreading the downs. But I'm sure that when they come, I will be able to handle them. Now, when I go to bed, I don't know what to ask Him, because he has given me everything. Whatever I have asked for, he has given me 100-fold. Now, if I ask him for anything, I would be greedy. How many people in this country have seen a life like this? So, even if he takes away everything, it's okay. I'm contend.
Sep 21 2003