2004 March 21@Updated
Japanese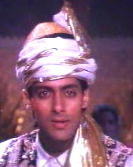 Salman Profile
---

Filmography
---

Forthcoming Movies

Dil Churake Chal Diya


Mujhse Shadi Karoge


Dil Ne Jise Apna Kaha


Bajirao Mastani


---

MARIGOLD
---

Movies 2003

Tere Naam


Baghban
---

Movies2002


Tum Ko Na Bhool Payenge


Hum Tumhare Hain Sanam


Yeh Hai Jalwa

---

Movies2001


Chori Chori Chupke Chupke
---

Movies2000


Yeh Hai Jalwa


Dulhania Hum Le Jayenge


CHAL MERE BHAI


Har Dil Jo Pyaar Karega


Kahin Pyaar Na Hojayee

Salman News


Salman News


ACCIDENT


Finally, He has come back home!!



King ? Salman


'R KHANS


KHANS


Unforgiving Khan


Self Destruction?


The Star Of The Week


Khan vs Khan


SALMAN'S 'His SECRET' Passion


Single, now and then...


Salman Chat HDJPK


The Real Salman Khan


Salman Khan's birthday bash


Shocking Truth of Salman


Salim on Salman


Salman Khan's top ten songs


Body Beautiful


Salim Thunders


SALMAN TO PLAY LEAD IN...


Fantastic, fantastic Dev


NGOs say Salman Khan is a kind-hearted man


Accidents happen, Salman is the right personality


Salman is still doing Marigold

2003 Salman News


2002 Salman News


2001 Salman News


2000 Salman News


1999 Salman News
Interview


More on Salman


Getting Married soon ?


Symbol of Success


The King Khan


Salman Khan on HSSH


Salman in Mouristious


I Know What I am


Salman on Tum Ko Na Bhool Payenge and future ventures


Ash is my true love


Salman gears up for Tum Ko Na Bhool Payenge


I am mean sometimes'


talks about his brother Sohail Khan


Sohail Khan hits the screen


I think they want to kill me


I've never beaten Ash


I have't changed, says Salman


Crash haunts Bollywood star


Vivek Oberoi VS. Salman Khan


Salman Goes for a Wholesome Image


Don't get carried away with my role


Salman Khan: 'Tere Naam' not the story of my love


Salman bares his funny bone!


I live life on my own terms


Salman's Jarney acrss movies and more


Mr. Misunderstood


Salman Khan on the unhappiness of existence


Salman Khan: I am a man now


What's Special about Salman Khan ?
Shah Rukh Khan Came to Japan

Salman's Home

2001 4th Lux Zee Cine Awards


Sanjay Dutt


Hrithik Roshan


Shah Rukh Khan

1999 Screen videocon Awards


Sanjay Dutt

Salman •Shah Rukh Collection

DREAM TEAM@2000


Live Concert
2000 Sep 23, 24
in SF & Vancouver
Live Concert
2000 April 8, 9
in LA & Vancouver

Live Concert
1999 Oct 23, 24

ShahRukh|Salman Nite
LIVE Concert1

LIVE Concert2

LIVE Concert3

LIVE Concert4

LIVE Concert5

Sexy Salman
Naomi's Sweet Salman Website

KING SHAH RUKH