'Accidents happen, Salman is the right personality'

Farah Khan will choreograph all the songs in Hyperion Films's Marigold, which goes on the floors in March 2003.
"I have seen all her stuff and I was impressed with her work in Bombay Dreams. I didn't think of any other choreographer but her. She seems to be a perfect personality and will be able to work with the American actress," informs Willard Carroll, the director of the film.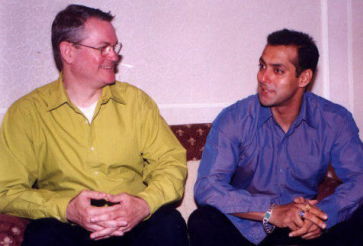 About the film, Carroll says it will have songs and dances, since "the movie is about an American actress who comes here and ends up in Bollywood. There will be Hindi numbers when it comes to the Bollywood part, but when she fantasises, those sequences will be in English. It will be a good match --- shooting Western style of shooting musical numbers and Hindi film style of shooting songs."
| | |
| --- | --- |
| | Talking about Salman Khan, the hero of the film who is just out of jail, the director says he has no apprehensions casting him. "We all know it was just an accident and nothing else. Salman and I have been working on this project for the last one year. Accidents happen and I was not prepared to panic. I don't think it should interfere with the film at all. You can never tell till you get down to the wire on the stuff. Most people understand it was an accident, including the insurance people. And, in the movie world, these things happen." |
| | |
| --- | --- |
| He then reveals why he chose Salman Khan: "I saw over 100 films in about six months. He [Salman] was the only actor I responded to the most. I thought he would translate well with the American audience. When I met him I thought he had a great Western sense of humour. Speaks English very well and since I write my own stuff, I knew I could write for him. He is the right personality and would go pretty much with any American actress." | |
| | |
| --- | --- |
| | Willard Carroll has just returned from Jodhpur, Rajasthan, after finalising the location for the film. "I wanted to shoot in Jaipur, but it was too noisy. We went to Jodhpur and finally found a place about 45 km away from Jodhpur called Looni, which is much quieter --- my film will be shot in sync sound. It's a very beautiful palace. The film starts from Los Angeles and ends up in Rajasthan. The second half of the film, which is also the first schedule of shooting, will be shot in Rajasthan. That will be in March 2003. From there we move back to Mumbai and will shoot most of it at Film City. The film sets are already under construction and are being supervised by our production designer Nitin Desai," adds Carroll. |
Actress Preity Zinta recently turned down an offer to act in Marigold. Carroll says it was because the actress did not have the dates for the film. He says, "She wanted to [work in the film]. But since we are shooting a start-to-finish, we couldn't really accommodate her. We are finalising the rest of the stars of the film. We will not cast the American actress till we are close to the shooting. It is very hard to commit to something that will be shot in April. Besides we can get someone more interesting if we wait for a while. I am looking for an actress who can also sing."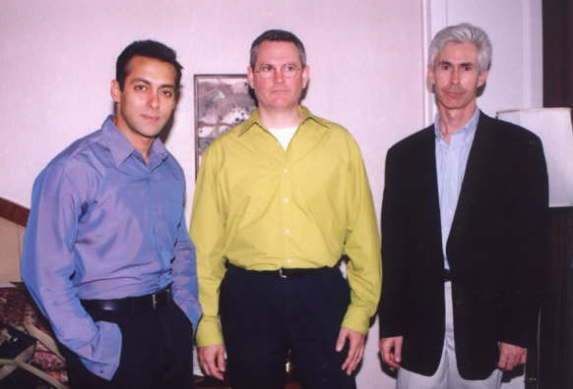 20021108